XTIA Xproto-L case (V2)
Regular price

$125.00 USD

Regular price

Sale price

$125.00 USD

Unit price

per
XPROTO-L V2 will integrate the handle design by default. And can support all known 40 series graphics cards on the market without increasing the size

The bottom of the graphics card side will use an opening design similar to XPROTO-N to be compatible with more graphics cards. The way the power supply is installed provides more options
The power extension cord fixing hole on the top has been removed
XPROTO-L v2 is compatible with all previous expansions (some accessories conflict with the handle and cannot be used at the same time)
For more details about Xproto-L V2, please watch our updated tutorial video
Need 21.5CM Double reverse pcie riser cable 
About Shipping, Cancel the order and return policy (June 2022 update) please check the link below 

https://xtia.design/blogs/%E6%96%B0%E9%97%BB/about-shipping
Please read ALL the information below before you buy! 
AIO mounting: You can add an AIO module (or two) and a custom set of cables (for both versions of the Xproto; you can order a set for your power supply on this website) to cart and checkout the items together. One case can be attached with up to two AIO brackets without paying any extra postage for the brackets. If there are more than 2 AIO brackets in your order, please note that you will have to pay extra shipping costs (~$5USD for each additional AIO bracket).

The AIO bracket is compatible with both the Xproto and Xproto-L.
GPU compatibility: There are 3 PCI slots for GPU mounting, ensuring you can use giant graphics cards such as the 3090 FE. There is 345mm of GPU length clearance, plenty enough for even the largest graphics cards available.
Warning: The PCIe riser cable is Gen3/GEN4 (PCIe 3.0/4.0). If you are using PCIE 4.0/5.0 Mobo, please set your PCIe slot setting from Gen5/4 (PCIe 5/0/4.0) to Gen4/3 in the BIOS. If you do not change the setting, there is a high risk that you will have video output issues. There's no need to be concerned about being limited to Gen3, as testing has shown that even with an RTX 3080, there is less than a 5% performance loss downgrading from a Gen4 to Gen3 connection.
What are the differences between the Xproto and Xproto-L? Why would I get an Xproto-L as opposed to the original?
3-slot GPUs (like the 4090 FE) are supported.
ATX power supplies are supported, thanks to 30mm more PSU length clearance. We recommend an ATX PSU less than 150mm long so there is sufficient space for cable management; if your PSU is longer than 150mm you will likely have to use it in the sideways-oriented position.
Unique vented spine designed for flow-through coolers, like the RTX 30XX FE series.
GPU length clearance increased to 345mm( Graphics IO board not included)

Xproto-L size : 375*190*168mm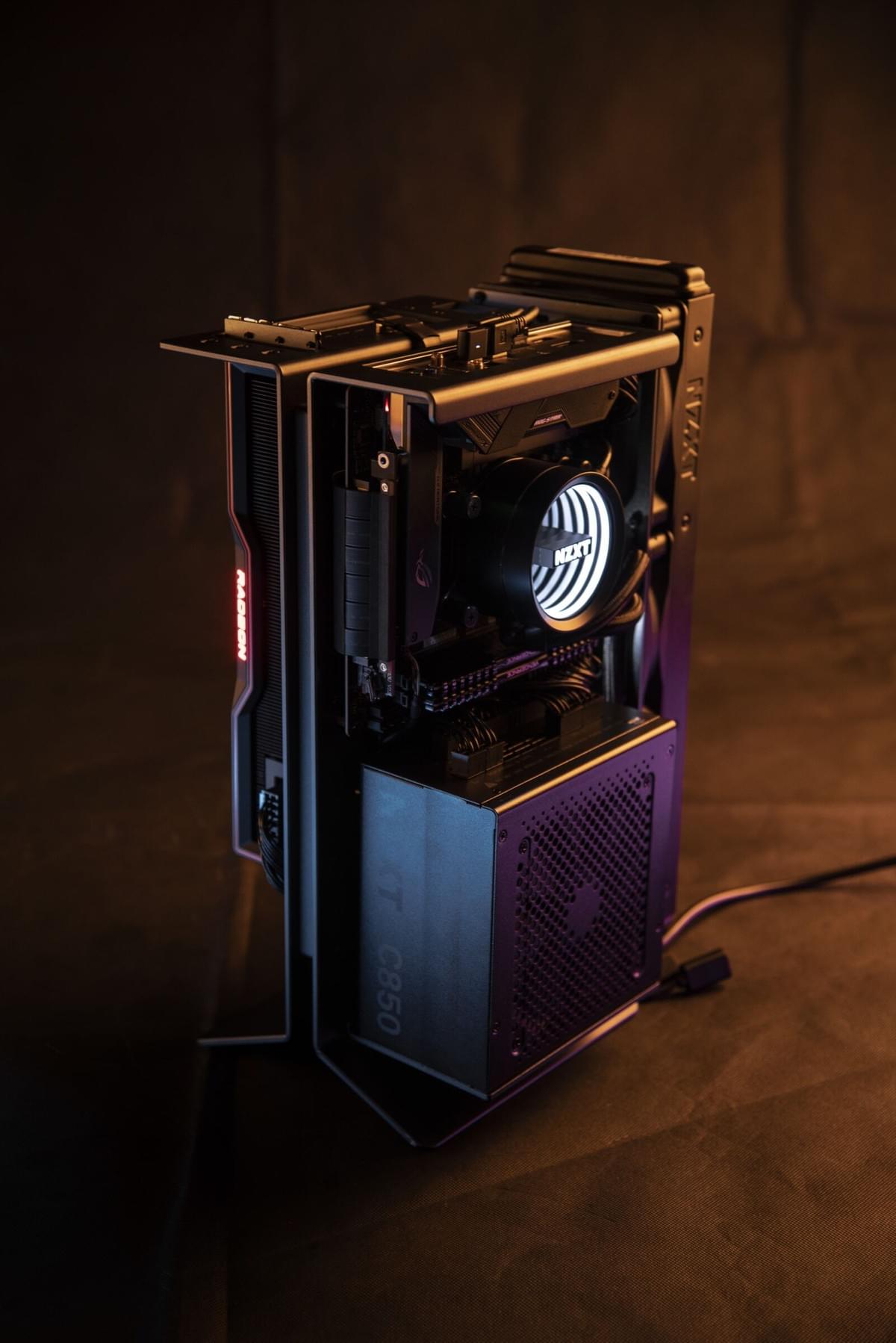 Warning: Some purchasers have reported that customs duties were charged. Depending on your country's import regulations, you may have to pay customs duties or a similar import tax. If you have special requirements to declare, please let us know in your order.
Share