AIO Bracket (For XPROTO N/L Only )
Regular price

Sale price

€18,95 EUR

Unit price

per
About Shipping, Cancel the order and return policy (Nov. 2022 update) please check the link below 

https://xtia.design/blogs/%E6%96%B0%E9%97%BB/about-shipping
AIO bracket for Xproto N/L   
240/280/360 AIO bracket  white version (Gen2 ) in stock 
Xproto-ATX/ Mini comes with all AIO brackets  no need to buy 
The price includes:
-one 240mm/280/360 AIO bracket with w/accessories

please contact us through one of the following:
Email: welch@xtia.com.cn 


Please read ALL the information below before you buy!
By the way, there are two mounting depths for the radiator. The closer mounts to the case on the bracket will prevent you from mounting a radiator with the tubes facing towards the case and between the case spine and fans, but if you are mounting the tubes facing out or wish to do use custom water-cooling, the closer mounts make the case take up less space.
Size comparison of 240mm and 360m AIO installed: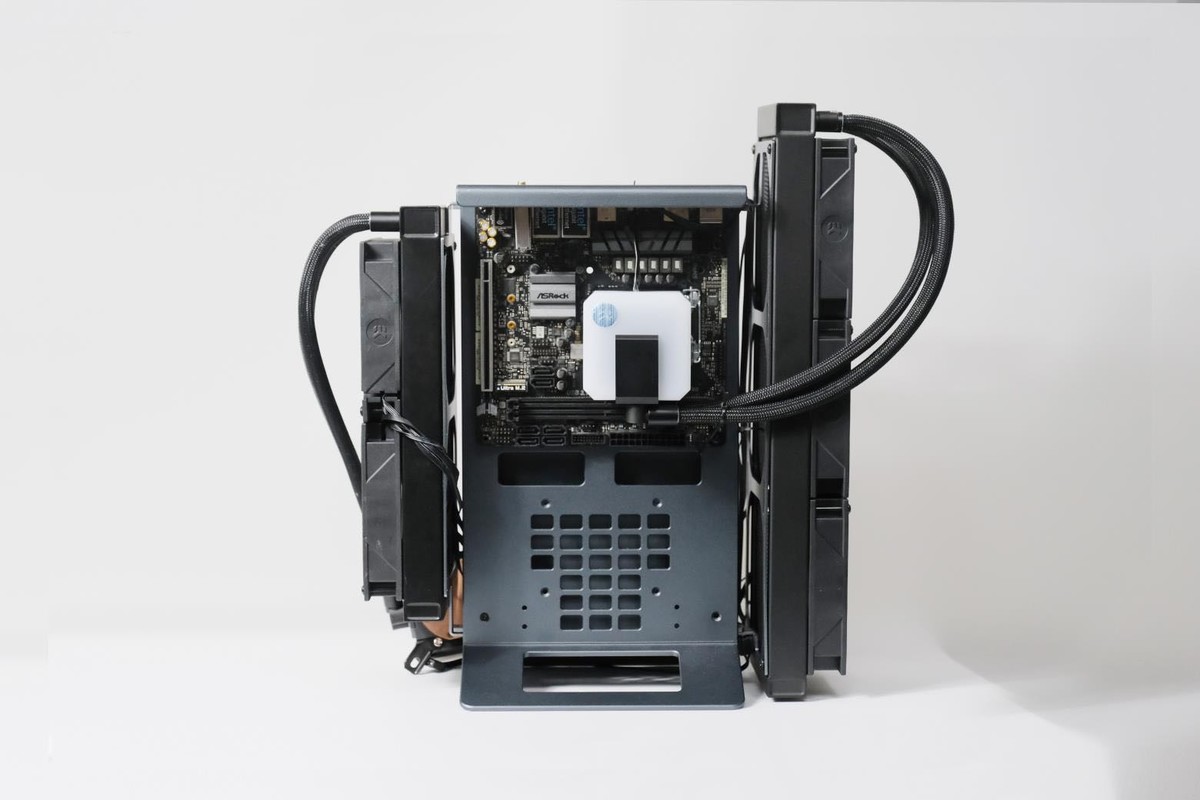 240mm AIO installed with fans blowing inwards:
240mm AIO installed with fans exhausting air outwards:
Even though the product is called an AIO bracket, nothing's stopping you from using it to mount custom water-cooling loop radiators!
Warning: Some purchasers have reported that customs duties were charged. Depending on your country's import regulations, you may have to pay customs duties or a similar import tax. If you have special requirements to declare, please let us know in your order.
About Shipping, Cancel the order and return policy (Nov. 2022 update) please check the link below 

https://xtia.design/blogs/%E6%96%B0%E9%97%BB/about-shipping
Installation guide below.
Share